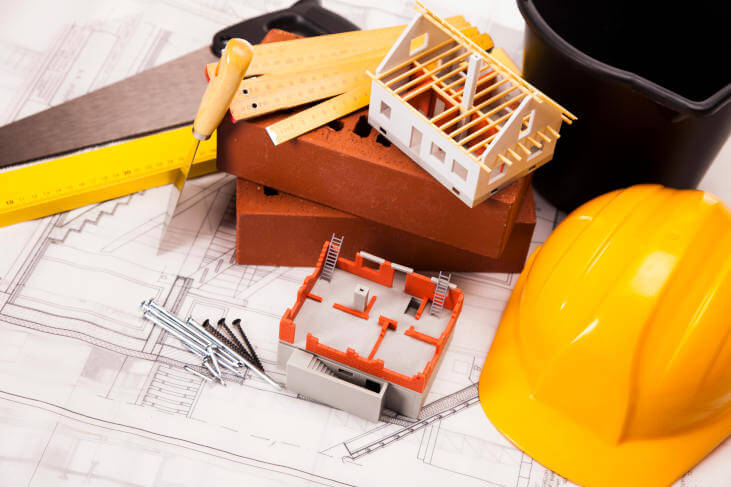 Businesses in the construction industry often have challenges maintaining paperwork. There are simply so many files and items of documentation that it can be a task to manage them, especially if your business is still reliant on physical paper copies. At Images-On-Line we have worked with companies and firms across the construction industry, offering a full range of document management services.
Whether you are interested in modernising your organisation and converting to digital documentation, or you simply need help with secure shredding and data destruction, the team at Images-On-Line would be delighted to help. For more details on what we could do for you, please get in touch with us today.
Construction industry document management
All types of construction businesses have a requirement for excellent document management. Whether you run a small contractors, a large project management firm, or anything in between, correct documentation and filing can make the difference between profit and loss. Unfortunately, many construction businesses still use paper filing systems that are inefficient and cumbersome.
We can help you manage your business documents, from customer and client details to contracts with suppliers or other firms. Not to mention HR and Pensions applications. Plus of course large format drawings/plans. Occupational Health is also a major generator of paperwork within construction and again we have a solution for these types of records.
Construction industry document storage
If you want to make the move to digital documentation, Images-On-Line can help you with this entire process. We specialise in document scanning, where we take paper files and digitise them in a time efficient manner – this process can be handled at your own premises or we can take them off site if this is more convenient.
Additionally we can provide you with fast and reliable cloud storage so that your documents are always available.
Construction industry document shredding
For any paper documentation, we understand the need for secure shredding and document disposal. Once again, these services can either be provided with us coming to you, or we can take your paper files away for disposal.
Learn more
If you would like to learn more about what Images-On-Line could do for your construction business get in contact with us today. For a quote for our services, or simply to answer any queries you might have, please call us on 01293 541942. Alternatively you can email us at info@imagesonline.co.uk and
---
Frequently Asked Questions
Can you provide individual document services?
Yes. Whether you are interested in one single aspect of document such as storage or shredding, or you require a full management solution.
Does your business comply with regulations?
Yes. We completely understand the importance of confidentiality and safeguarding personal information. We work in full compliance with the General Data Protection Regulation (GDPR) and the Data Protection Act 2018
Where do you work?
Based at the heart of West Sussex, Images-On-Line provides our full range of services throughout the UK – get in contact with us for more details.