Complete Archive Solution for Office Re-Housing
Action Medical Research has been funding medical breakthroughs for 70 years.
They have helped to beat polio, fight meningitis, prevent stillbirths and develop ultrasound scanning in pregnancy, helping to save thousands of children's lives and change many more.  https://action.org.uk/
The Challenge
With the Covid 19 pandemic of 2020 and subsequent lockdowns the charity adopted a home working environment for the majority of staff and in time made the decision to become a fully remote charity.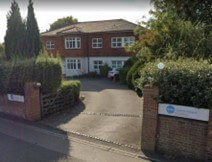 The various paper files that had been used over the years needed to be reviewed to ensure relevant information could be retained and accessed either in a digital or paper format.
The Solution(s)
Images on-Line were contacted to provide a solution for storing the files in the most appropriate format.
Digitising
Once records that needed to be retained had been identified Images on-line provided robust boxes to the various departments who in turn separated and transferred the records to be scanned and digitised into these. Regular collections were made to ensure the offices(s) did not become clogged with archiving.  As part of this process a means of identifying the records post scanning via a meaningful index was created. The majority of departments created a document listing the records being digitised and in turn this was used to assist when indexing the records.

Output
Images-on-line offered a document archive facility but after further consultation Action Medical Research opted to use their own SharePoint libraries to store the scanned data.  This being primarily due to the infrequent access to the records.   Once completed  WeTransfer has been utilised to securely transfer the digital records to Action Medical Research. Post scanning, a high percentage of the records have been confidentially destroyed and recycled (the remainder being kept in storage – see below).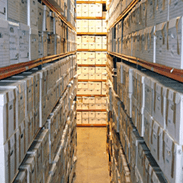 Physical Archiving
As part of the overall solution a number of records and historical artefacts have been physically retained.  Images on lines extensive storage facility is being utilised with barcode technology in place to track and trace the boxes and items in question.  Upon a request the file is either scanned and returned to the stakeholder and/or couriered.  Once finished with, the barcode is utilised to identify to which container the item should be returned.
Secure Disposal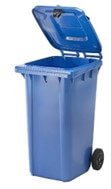 To help improve efficiencies while paper files were being reviewed, a recommendation was made to utilise 240 litre wheelie bins with   lockable lids throughout the facility.  This allowed senior members of staff to dispose of records as required safely and efficiently.  Regular transport was arranged to empty the wheelie bins and so streamline the operation.
Summary
Despite the very short lead time (six months) from initial enquiry to completion of the project, all targets were met and importantly for Action Medical Research full access to records has been maintained for all staff now working in a home environment.
Kabba Nije Director of Finance, IT & Operations at Action Medical Research commented: –
I first contacted Images on Line via a telephone enquiry and spoke at length with Christian and at this time it was clear the business was both experienced and professional. In turn Christian visited our office and passed on his expansive knowledge and together we formulated an ongoing solution to our ever-evolving requirements. Over the months we developed a strong working relationship, whilst also introducing our departmental heads to Christian who helped with valuable recommendations along the way.
As part of our due diligence, I visited Images on lines facility early in the new year with a couple of colleagues where they illustrated both the digitising/scanning services they provide together with warehousing.   The facility ticked all boxes and having now completed the initial project I would strongly recommend Images on Line to any prospective customers into the future.
Action Medical Research can be contacted at info@action.org.uk and you can read more about the charity on their website https://action.org.uk/
To contact Images on Line call 01293 541942 or use our enquiry link. https://www.imagesonline.co.uk/contact/